Bdtcomp is about computer programming and website development.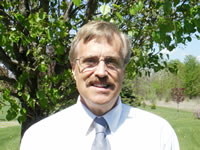 I have been a computer developer for over fifteen years. I first started professionally teaching computer programming classes while an instructor at Baker College of Port Huron, Michigan. I taught QBasic, software applications and introduction to computers.
I went on to be a developer for Scientific Data Management of Clinton Township, now known as Office Medicine. I meet with physicians and medical office personnel to determine if our programs are meeting their needs. With the suggestions of the people I meet, I modify and write programs, such as insurance company billing, electronic transmission of prescriptions over the Internet and other programming tasks. Office Medicine has a robust complete physician practice software package.
I also design web pages for psychologists for Uncommon Practices of Royal Oak, Michigan.You can see samples of my work on my websites page.
I have a Bachelor of Science degree from Michigan State University, an Assoicate in Electronics degree in electronics from St. Clair County Community College in Port Huron and have earned a teaching certificate from the University of Michigan-Flint.